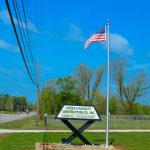 Since 1978, Cates and Puckett Construction Co., Inc. has served the Tennessee Valley as a licensed general contractor. We offer industrial and commercial construction services to a wide range of clients such as; Tennessee Valley Authority, 3M, Boeing, Constellium, United Launch Alliance, Toyota, Southwire, Navistar, and Cherokee Nitrogen. Many of our projects consist of concrete pouring, erection of steel structures, sheeting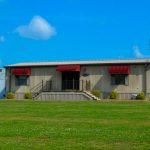 and siding, interior systems, remodeling, fabrication, demolition, machinery installation, precision alignment, and general industrial maintenance.
We are also able to provide direct performance of any of the above in a Subcontractor role.
We have developed relationships with various firms and contractors and can provide all facets of your project from engineering through completion.
Safety and Training
All of our employees are required to complete safety training courses according to their respective fields of work. A list of the various training and certifications our employees have: OSHA 10 hour safety course, OSHA 30 hour safety course, Certified Rigger and Signaler, Certified Welding Inspector (AWS), Scaffolding Qualification, First Aid/CPR/AED(Emergency Care and Safety Institute), Forklift/aerial lift training, HAZCOM, Confined Space.